Introducing bROK Warrior Products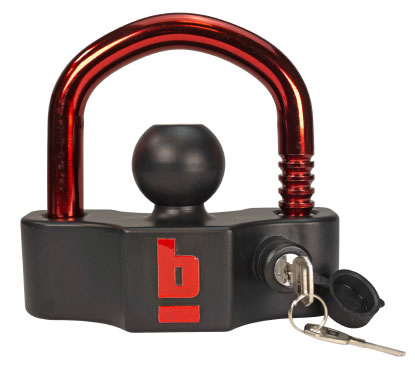 bROK Products WARRIOR Locks are the towing and trailering industry's strongest and most secure locks for those who require maximum theft-resistant protection of their towing and trailering products. With up to 5x greater break resistance, 3x greater cut resistance, pickproof locks, and original stainless-steel ball bearing locking system, WARRIOR Locks are the most theft-deterrent towing-securing locks in the industry. WARRIOR Locks provide extended life with enhanced corrosion-resistant "Red E-Coat Over Chrome" finish.
"WARRIOR Locks combine the incredible challenges of maximizing theft deterrence and corrosion resistance with ease of use," explained Francis Bernart, bROK's President. "WARRIOR Locks are in a class by themselves for towing security. Their classy red E-coat over chrome is unique and makes a clear, visible statement that WARRIOR Locks are maximizing the protection of your equipment and 'toys.'"
Maximum Theft Protection with WARRIOR Locks
Industry's Strongest & Most Theft Resistant
5X Greater Break Strength
3X Greater Cut Resistance
Pickproof Locks
Original Stainless-Steel Ball Bearing Locking System
Extended Corrosion Resistant "Red E-Coat Over Chrome" Finish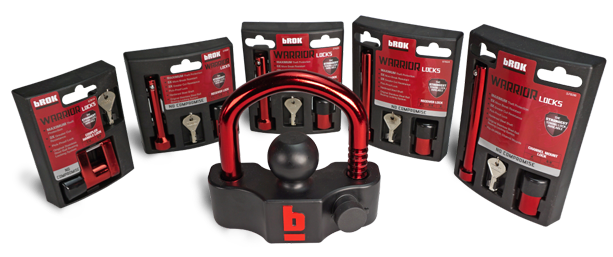 The bROK WARRIOR Locks are the strongest towing and trailering coupler locks available.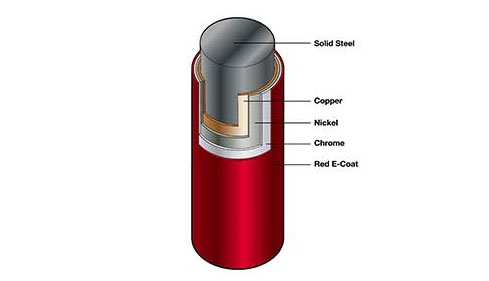 EXTENDED CORROSION RESISTANCE W/ QUAD PLATING
(Copper, Nickel, Chrome, Red E-Coat) over hardened steel shaft.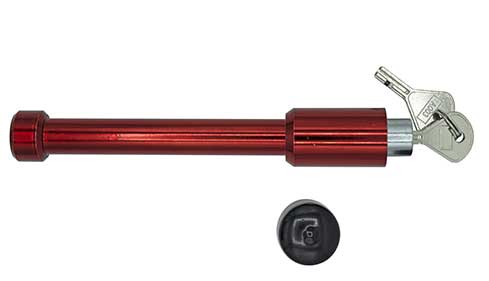 MAXIMIZED THEFT DETERRENCE
bROK WARRIOR receiver locks provide maximum protection with hardened steel shafts, stainless-steel ball bearings and pick proof keys.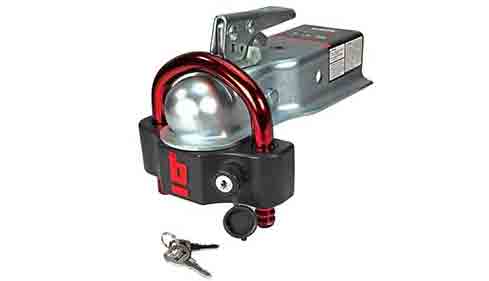 HEAVY-DUTY PROTECTION
This extremely heavy-duty WARRIOR lock has 3x more cut resistance and enhanced break resistance than similar locks.
The bROK WARRIOR Coupler Locks
About bROK Products
bROK premium towing and trailering products are fostered by American engineering and ingenuity to provide you with the means of success in your challenging travels. These highly engineered products give consumers the confidence needed to take on tough, demanding challenges. bROK Products can be found at select retailers throughout the country and at www.brokproducts.com. Phone: 330.400.3117